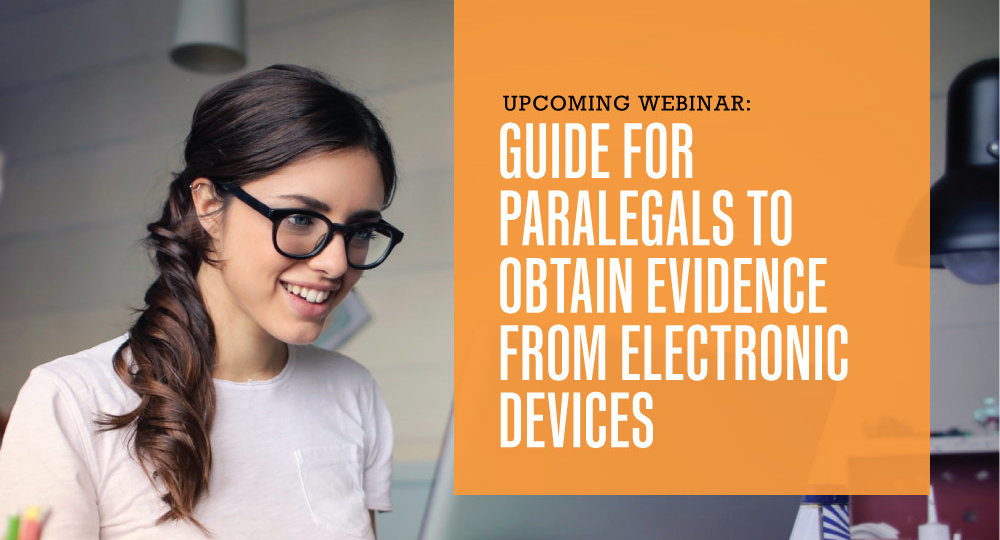 Data Narro is proud to announce an upcoming webinar, presented by our Director of Forensics Services, Erik Thompson. The live webinar "Guide for Paralegals to Obtain Evidence from Electronic Devices", will be presented in conjunction with Lorman Education Services on September 12th.
Evidence from electronic devices can swing the decision on a case. Learn how to obtain digital evidence and preserve it for potential litigation. This webinar is a must for legal professionals working in litigation support.
We've arranged for a discount for our clients, colleagues, and friends of Data Narro. Register here for a 50% discount!
Data Narro Offers a Digital Forensics CLE Class For Wisconsin Attorneys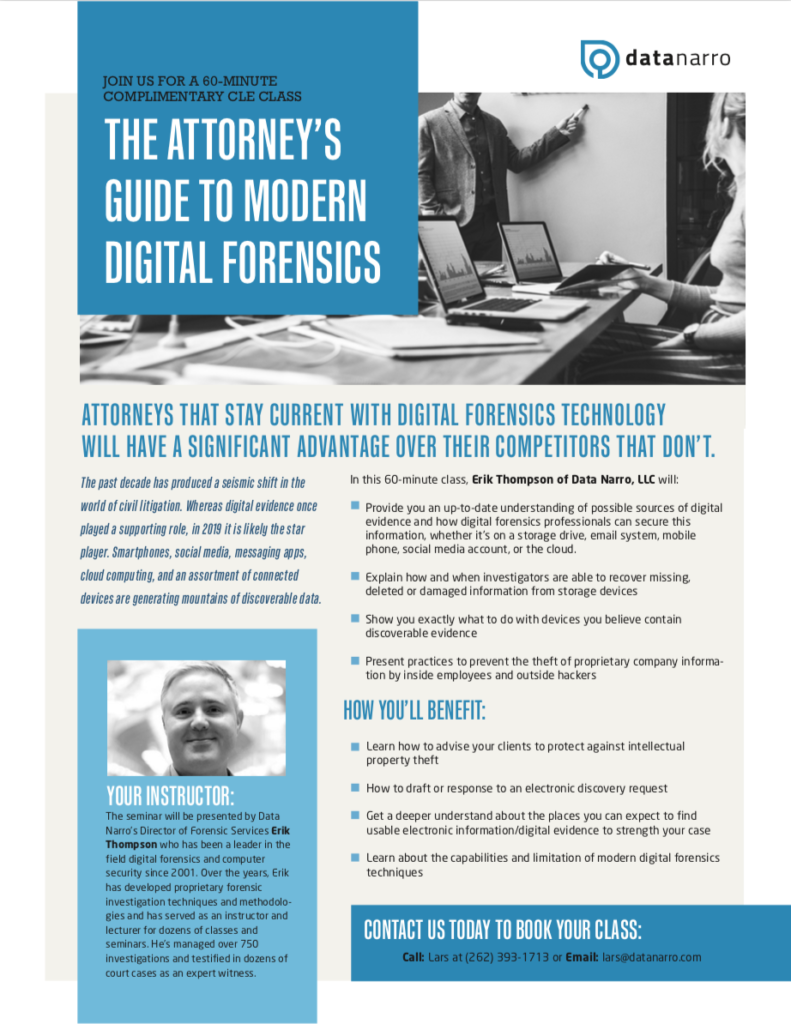 Don't forget that Data Narro offers a CLE class that is focused on modern digital forensics and e-discovery. This class is FREE and can be taught at our facility in downtown Milwaukee or brought in-house to your law firm at no cost!
Attorneys that stay current with digital forensics technology will have a significant advantage over their competitors that don't. In this 60-minute class, Erik Thompson will cover the latest advancements in digital forensics, providing attorneys and legal professionals an up-to-date understanding of digital forensics techniques and the digital evidence it can produce. A good understanding of modern digital forensics is essential for all attorneys that work in e-discovery!