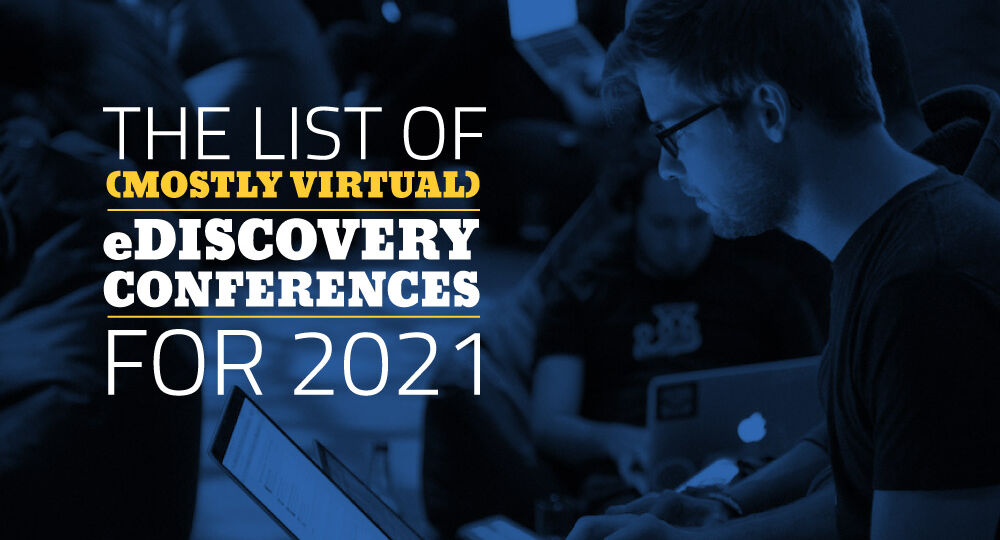 UPDATED: 7/15/21
New updates for RelativityFest, PREX, ILTACON, NALA, & The Master's Conference!
——-
It has been almost a year since I attended an in-person professional conference, last year's ABA LegalTech Show in downtown Chicago. Who would have thought I would miss the lines, the tired feet, and the prepackaged hotel lunches! Well, I don't miss that, but I do miss the learning and connecting, and having novel experiences and spontaneous conversations. And, of course, the swag.
With COVID uncertainty and lockdowns continuing in American cities, most conferences have no choice but to go virtual. I've compiled a list of US-based eDiscovery conferences which you will find below. Each of these conferences is focused on eDiscovery or has a significant eDiscovery component.
If you are looking for a more comprehensive list that includes international conferences, I would check out Complex Discovery's extensive running list of ALL global eDiscovery events for 2021.
If you are a conference organizer and wish to add or update a conference, please send me an email at lars@datanarro.com.