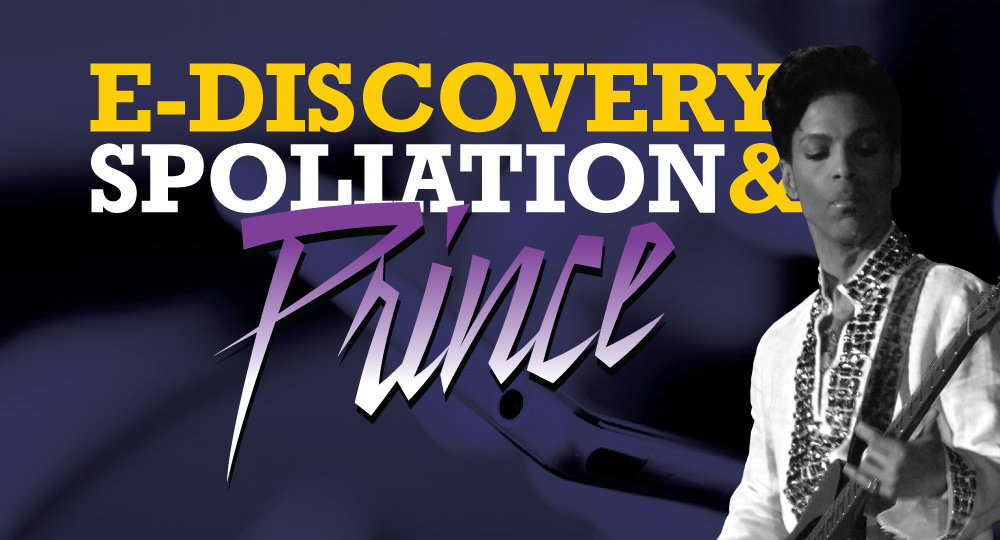 Last week a Minnesota judge sanctioned the defendants in a high profile lawsuit that involves the Prince Estate and unreleased music recorded by Prince in 2017. Minnesota Magistrate Judge Tony N. Leung ordered the defendants to pay a fine of $10,000 to the court, along with reasonable expenses incurred by the plaintiff, due to the defendants willful spoliation of relevant text messages. The ruling sends a strong message that all parties have a duty during the e-discovery process to preserve information that could serve as relevant evidence in pending litigation.
In the case, Paisley Park Enterprises, Inc., owned by the Prince Estate, filed suit against a former sound engineer who took tracks and released them with a third party, the Rogue Music Alliance (RMA).
Doug Austin at the eDiscovery Daily Blog a great summary of the issues, along with the actual text of the order. Check it out.
PhotoIllustration by DataNarro. Background photo provided by Pexels.com. Prince photo by Scott Penner.