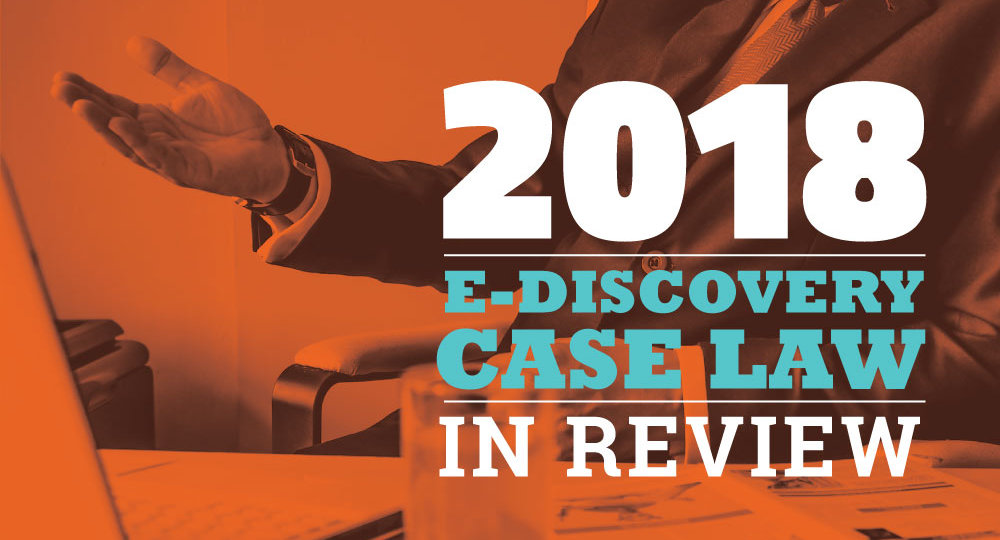 As 2018 comes to a close, it's an excellent time to review this year's significant developments in e-discovery. As a part of E-Discovery Day last week, BrightTALK hosted an excellent webcast discussion titled "2018 E-Discovery Case Law: 3 Different Perspectives", featuring a judge, an attorney, and a legal services manager.
The discussion itself focused on three important topics — Legaltech reporter Victoria Hudgins has an excellent summary of the discussion on the Law.com website.
Briefly, the three topics discussed were:
EPAC Technologies v. HarperCollins Christian Publishing
This case highlights issues with legal hold processes. In this breach of contract case, the defendant's legal team sent a boilerplate legal hold notification to staff that failed provide guidance on what to preserve. Additionally, the team waited three years to send a legal hold to the records manager after the duty to preserve was triggered. Their failure to follow-up and ensure that proper data preservation was occurring resulted in a significant loss of discoverable data.
Rule 37(e)
In 2015, Federal Rule of Civil Procedure (FRCP) Rule 37(e) was amended to provide clear guidance and constraint when determining sanctions on parties that fail to reasonably preserve electronically stored information. The question posed was whether judges are properly following Rule 37(e).
Waymo v. Uber Technologies
In this case, the panelists discussed Uber's use of ephemeral apps, messaging applications that erase messages once they have been read. Uber's actions raise big questions about the duty of companies to preserve employee communications, particularly when litigation may be anticipated.
Start with Legaltech's summary article then head over to BrightTALK for the webcast, suitable for online viewing or listening to during your daily commute.
USEFUL LINKS:
Legaltech Article: 3 Ways Courts Influenced the E-Discovery World in 2018
BrightTALK Webcast: 2018 E-Discovery Case Law: 3 Different Perspectives