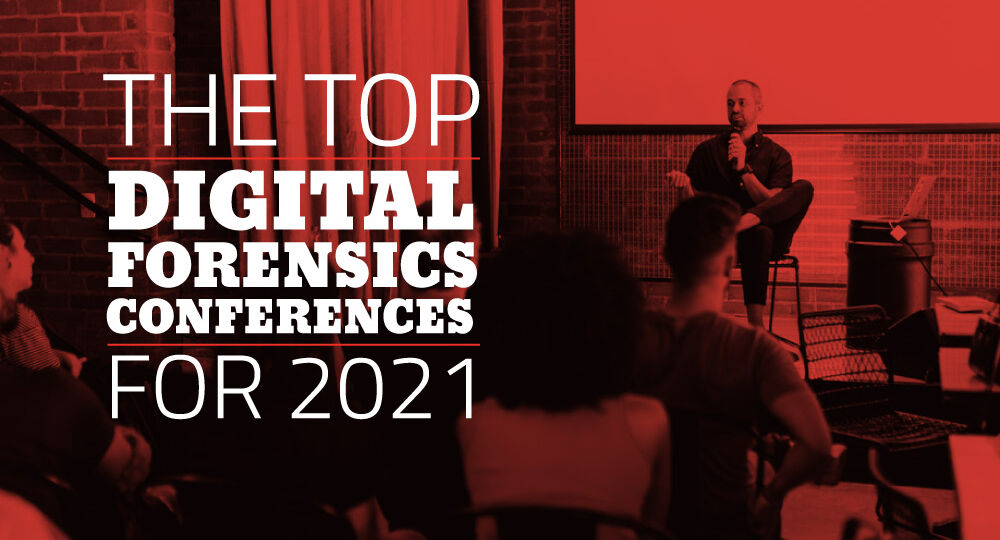 UPDATED: July 20, 2021
At Data Narro, we are focused on delivering the best digital forensics and eDiscovery services for our Midwest-based clients. Because we keep our eye on digital forensics events and conferences around the globe, we compile this list of digital and computer forensics events each year. 
With COVID uncertainty and lockdowns continuing around the globe, most conferences have no choice but to go virtual. I've compiled a list of global digital forensics conferences which you will find below. Each of these conferences is focused on digital forensics or has a significant digital forensics component.
We are committed to keeping this list up-to-date for the coming year. If you have an edit or addition to our list, please contact me directly at lars@datanarro.com.
Conference

Dates

Location

Seventeenth IFIP WG 11.9 International Conference
on Digital Forensics
Feb 1-2, 2021
Virtual
SANS 2021 – Live Online
March 22-27, 2021
Virtual
DFRWS EU 2021
March 29-April 1, 2021
Virtual
CHICYBERCON
April 16, 2021
Chicago, IL
2021 National Cyber Crime Conference
April 26-28, 2021
Norwood, MA
2021 IACIS Training: Basic Computer Forensics Examiner
April 26-May 7, 2021
Orlando, FL
GPEC Digital 2021
April 27-28, 2021
Frankfurt, Germany
Black Hat Asia 2021
May 4-7, 2021
Virtual
THOTCON 0xB – Chicago's Hacking Conference
May 14-15, 2021
Chicago, IL
Magnet User Summit 2021
May – TBA
Virtual
The Annual ADFSL Conference on Digital Forensics, Security and Law
May – TBA
Daytona Beach, FL
Techno Security & Digital Forensics Conference
June 6-9, 2021
Myrtle Beach, SC
NATIA National Conference 2021
TBA
TBA
Black Hat USA 2021
July 31-August 5, 2021
Las Vegas, NV
Forensics Europe Expo
September 14-16, 2021
London, UK
Relativity Fest 2021
October 2-4, 2021
Chicago, IL
ACAMS Conference
September 27-29, 2021
Las Vegas, NV
Techno Security & Digital Forensics Conference
October 25-27, 2021
San Diego, CA
Black Hat Europe 2021
November 8-11, 2021
TBA
OpenText World 2021
November 16-18, 2021
Virtual
2021 Wisconsin ICAC Conference
TBA
TBA
Photo Illustration by Data Narro.